As Australians we live and breathe the great outdoors which has led to design concepts going to a whole new level. A smart design should give the space a natural flow between the indoors and outdoors allowing us to move seamlessly between the two. So where do you start with your outdoor design? - the kitchen of course.
Looking at a built in BBQ should be top of your priority list. Luckily for you the team at Heat and Grill have two models from Weber BBQs that would be the perfect fit:
- Family Q built in (model number Q3600AU)
- Summit built in (model number E660)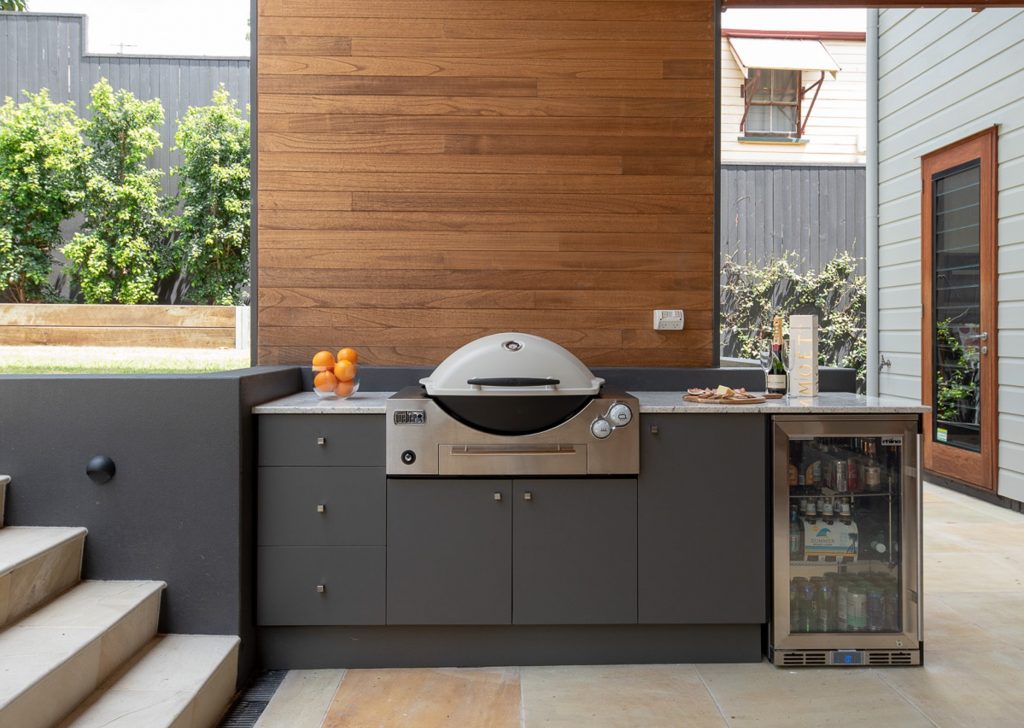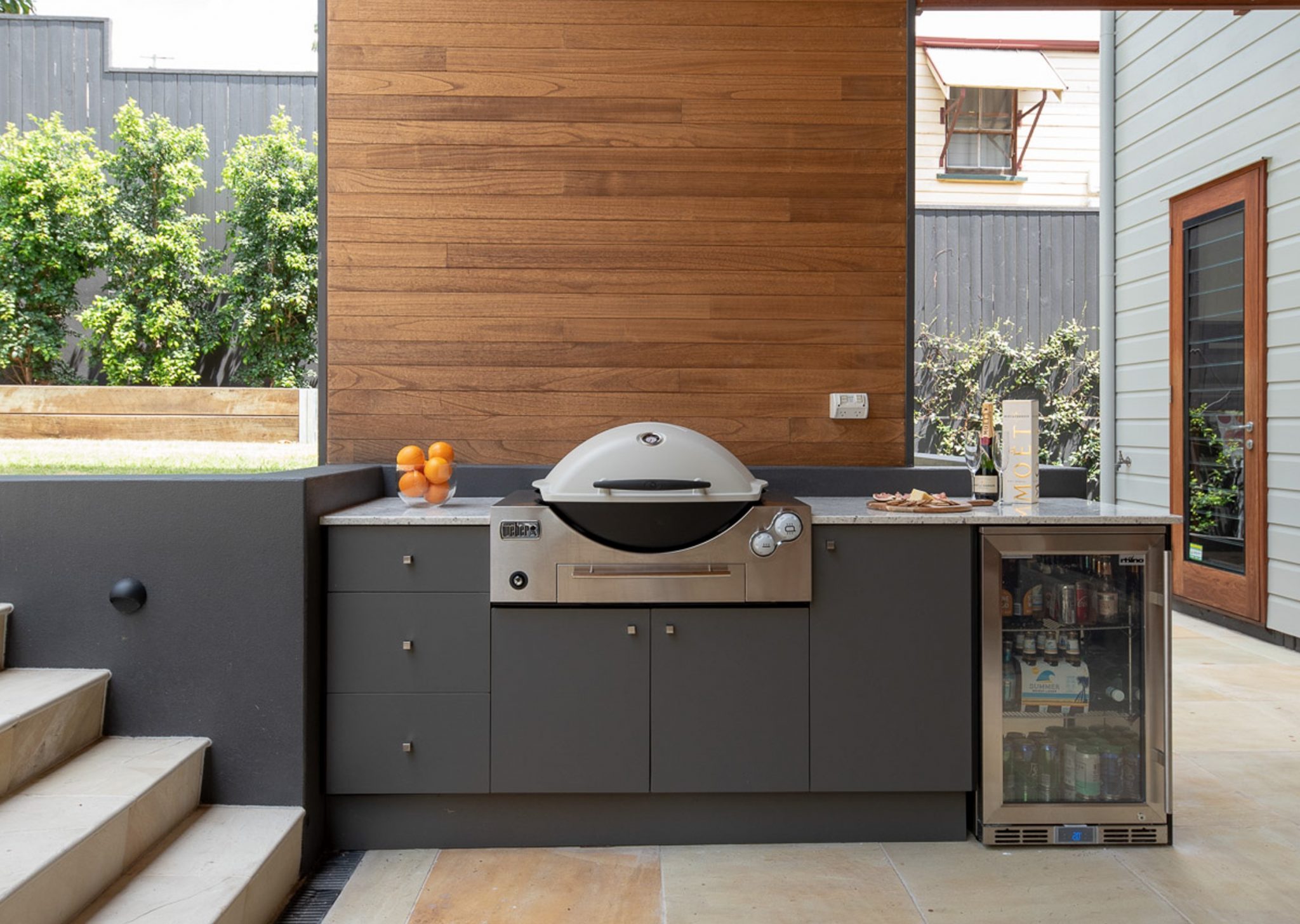 Should I choose natural gas or LPG?
When deciding on the right model you may need to consider having a gas line plumbed in. If you are hooked up to natural gas this will save you from having to continue to buy and change gas bottles and assure a constant steady stream of gas every time you press the ignition button. On the other hand, if plumbing in a gas line isn't an option we will always have an alternative to suit your space.
Where will I store everything?
Having adequate storage around your BBQ is very important and the Weber built in models have quality enclosed storage areas included. You will have many accessories including cooking utensils, thermometers, cleaning materials, cookbooks, serving plates, etc. You want all these items packed away so you can keep the area looking clean and tidy.
Which outdoor fridge should I choose?
Choosing the right outdoor fridge is right up there with choosing the right BBQ. They are an investment, something you will have for years to come and should compliment how you will use your outdoor area. There are wine fridges, double fridges, triple door fridges, sliding door fridges, lockable fridges, fridge/freezer combos, the range is huge.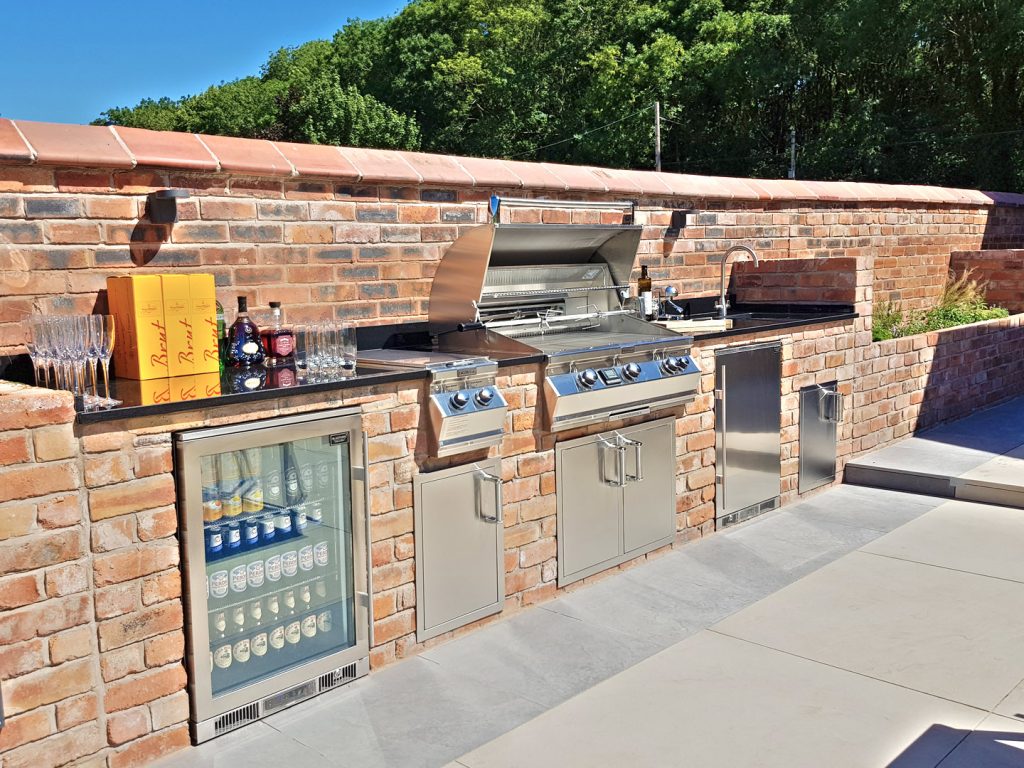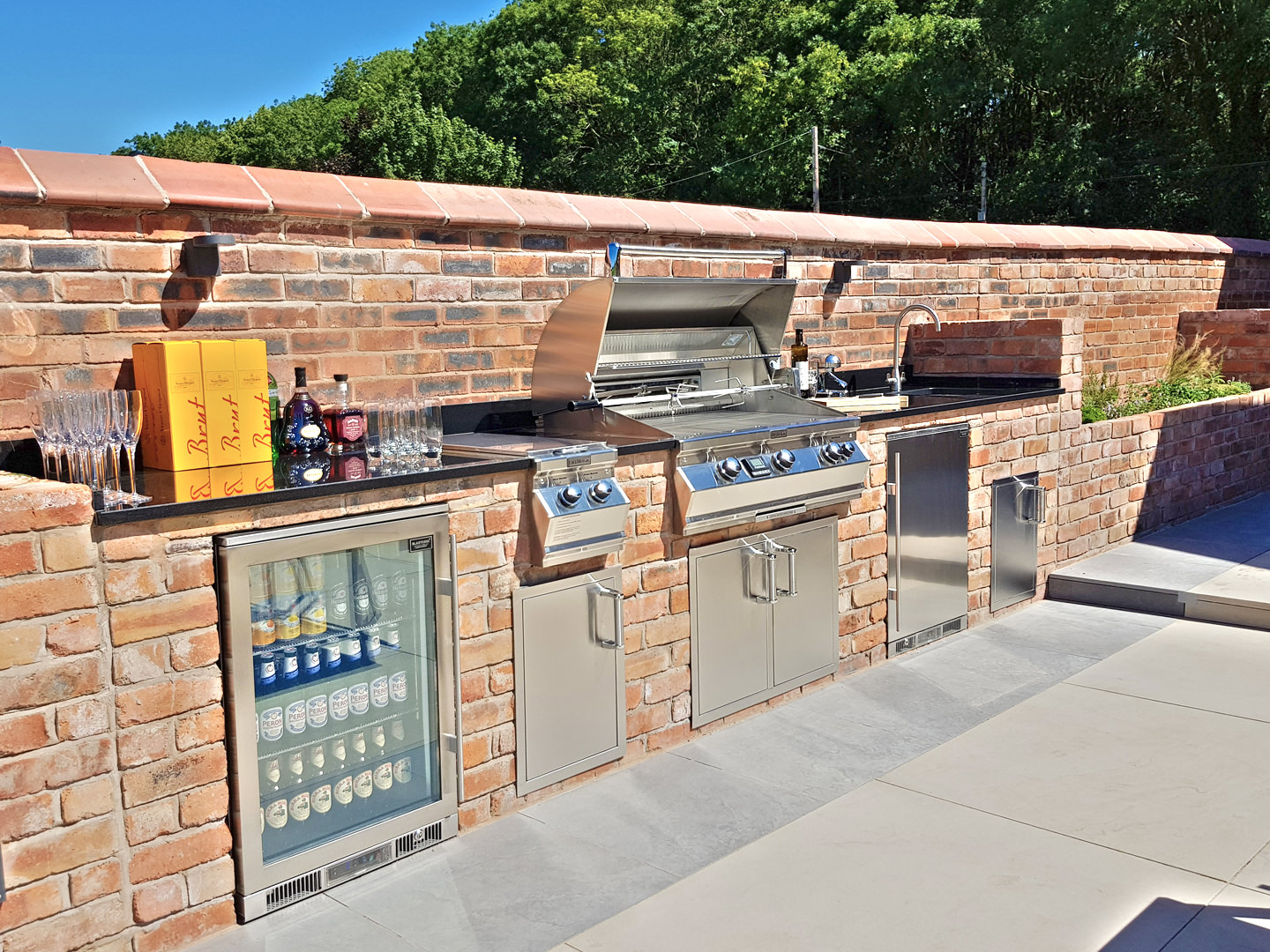 Is it a good idea to have a tap and sink outside?
Having a sink and tap setup next to your BBQ is not only a good idea, it's a very good idea! You will constantly handle food so it won't be very convenient to continue to go from inside to outside to wash your hands. Guests and family members will also be able to wash their hands and will make washing dishes a breeze.
The best way to find out what you think may or may not work in an outdoor kitchen area is to ask a friend who has one. Query them with what they would have done differently if they had their chance to do so. Providing you with a heads up and common inconveniences will help you make the design of your area much easier.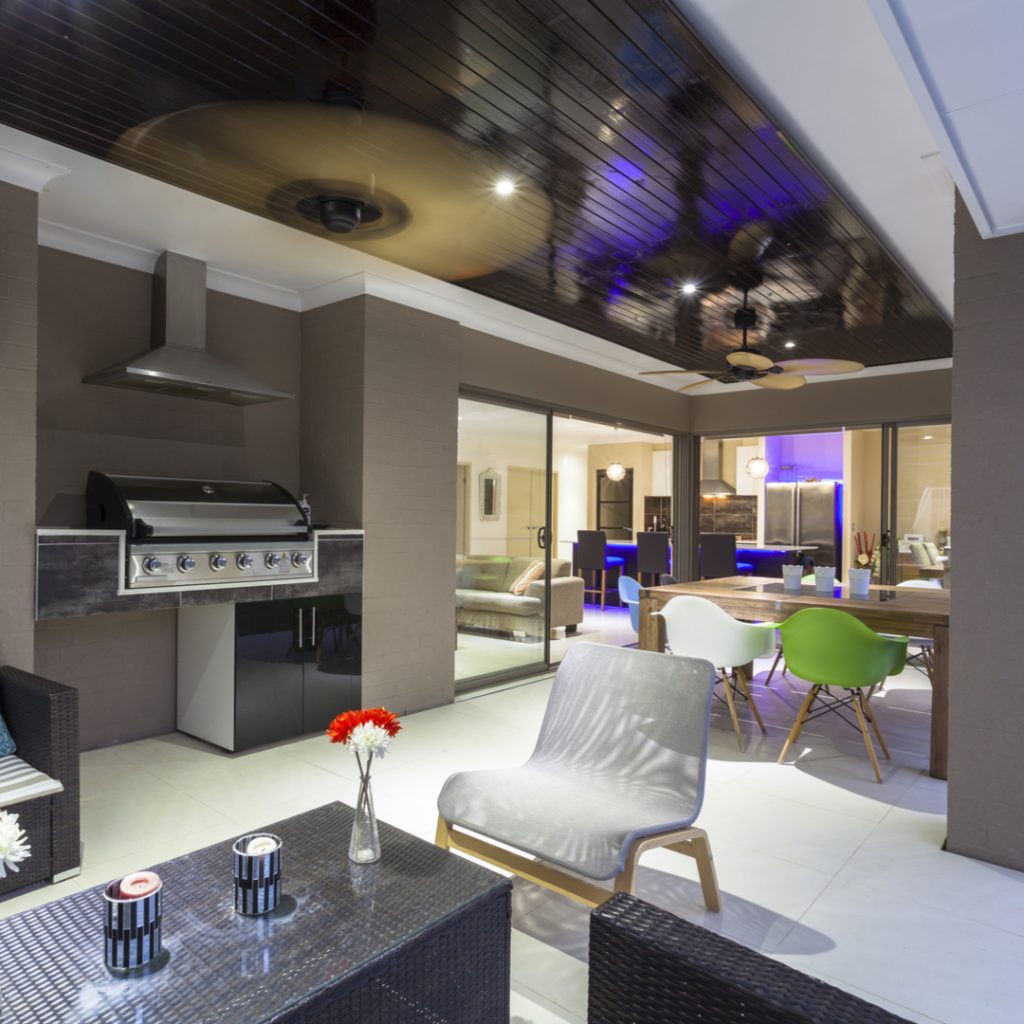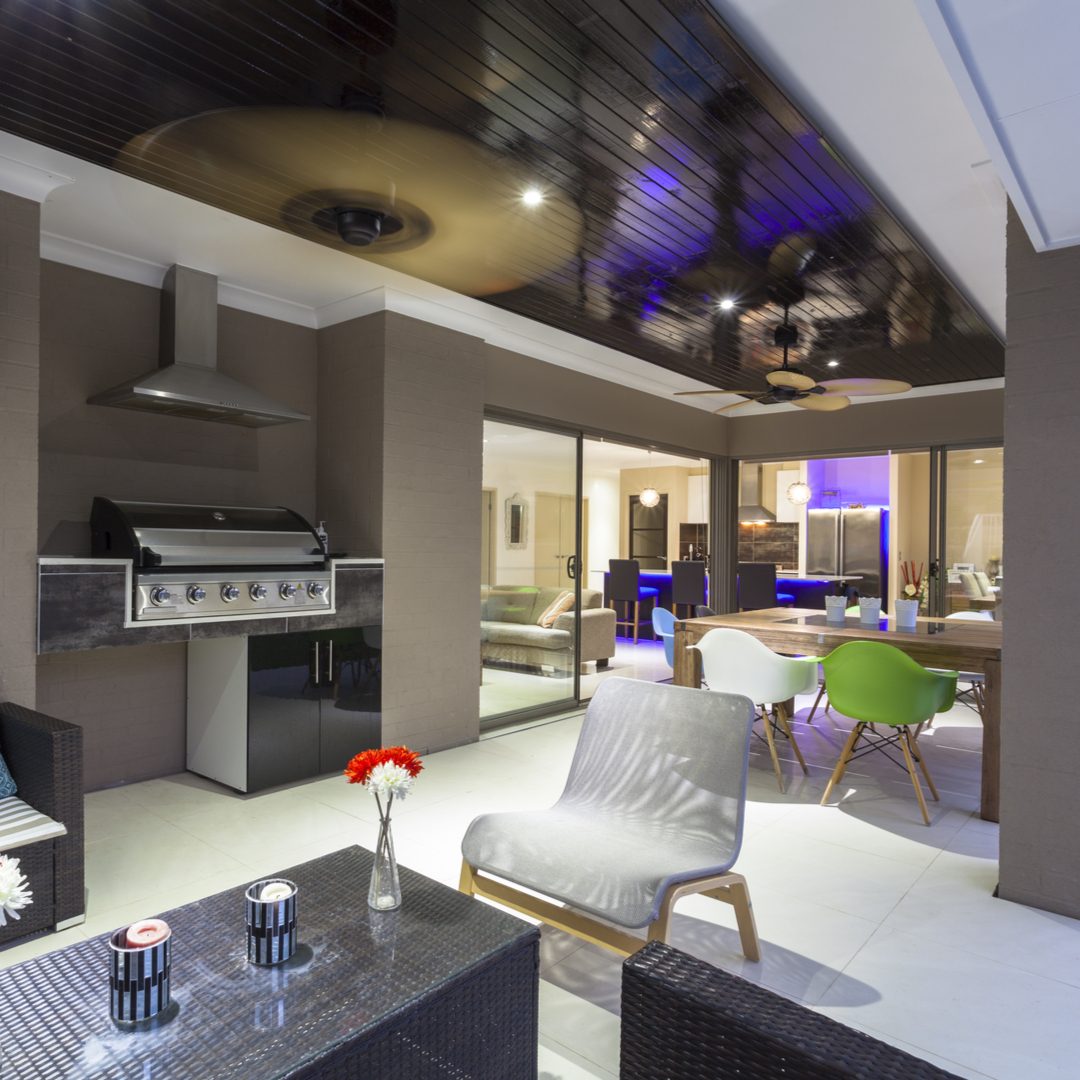 How do I know what furniture to buy?
This will depend on how big your family is or who you wish to entertain, how often you entertain and ultimately how you would like to use the area.
Possible settings include:
There are many different configurations to choose from so make your way to Heat and Grill in Richmond or Highpoint and chat to a specialist who can assist you in creating your ideal entertainment area that will leave your guests in awe.