Weber's sole focus is barbequing. They have been researching and developing their products for 65 years and only manufacture purpose built equipment to complement their internationally sold quality barbeques. Weber pride themselves on the quality, functionality and longevity of any product they sell, including accessories. 
What makes Weber accessories different?  
They are built from premium materials that can withstand outdoor weather elements and very high temperatures. Weber have also incorporated technology friendly systems into their barbeques and accessories, for example the iGrill. It is an app connected thermometer which will monitor your food from beginning to end. You don't even have to be home anymore to be cooking the evening meal, the iGrill will allow you to instruct it from your phone.

And without further ado we count down Weber's Top 10 must-have accessories:
Pizza Stone
We all love a homemade pizza. The taste is just that little bit more special.
The Weber pizza stones are made with cordierite stone which absorbs moisture during cooking so you don't end up with a soggy, oily pizza.
A great way to cater to everyone's individual preferences.
Casserole Dish
You will be amazed how much more you will use your Weber if you have a casserole dish. Some people don't use their Weber so much in Winter but this is a great opportunity to try one pot dishes in the grill.
It can act as an outdoor slow cooker. Beef casserole with parmesan dumplings, lamb moussaka, lamb shanks with thyme and rosemary, beef massaman curry, lamb pie, all in one quiche.
Then if you really want to impress your guests, you can pull out the sticky date pudding or Ferrero Rocher brownies, hungry anyone?
Premium Tool Set
This is like a beginner's pack and contains tongs, spatula and fork. The spatula is angled for maximum usability, the tongs have a hands free locking system and the fork will make it easier to move those larger pieces of meat around the barbeque with ease.
All are long handled to protect you from the heat of the cooker and each have storage rings on the end to make for easy hanging.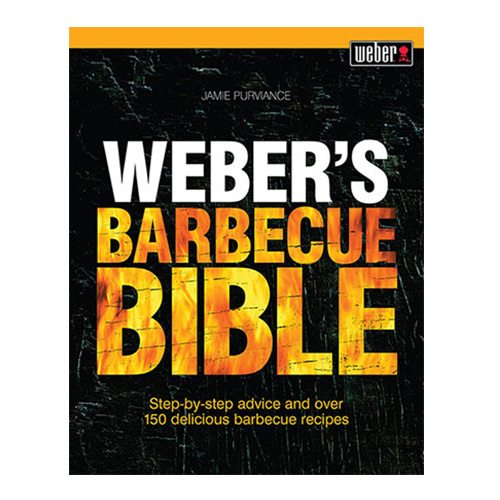 Cook Books
When you buy a Weber you will receive a cookbook to complement the particular model you purchased.
The cookbooks are the gateway to successful use of your Weber barbeque. They include instructions for the novice, care of the barbeque, suggestions of which rubs and sauces go with which cut of meat and more challenging recipes as you become more confident with your Weber.  
The recipes even have ratings which show you how easy, difficult or hard they are. You don't have to be a Michelin chef to attempt the harder recipes, it just means you may have to spend some more time on preparation or add something later in the cooking process or that it may take longer to cook.
iGrill
If you are going to cook any meat on your barbeque a thermometer is essential. The iGrill will take all the guesswork out of creating that perfect meal.
It easily connects to your phone and will show you how your meal is tracking from start to finish. It will alert you if there has been an unexpected drop in temperature and will even tell you when your meal is ready.
An iGrill is a must for any Weber user.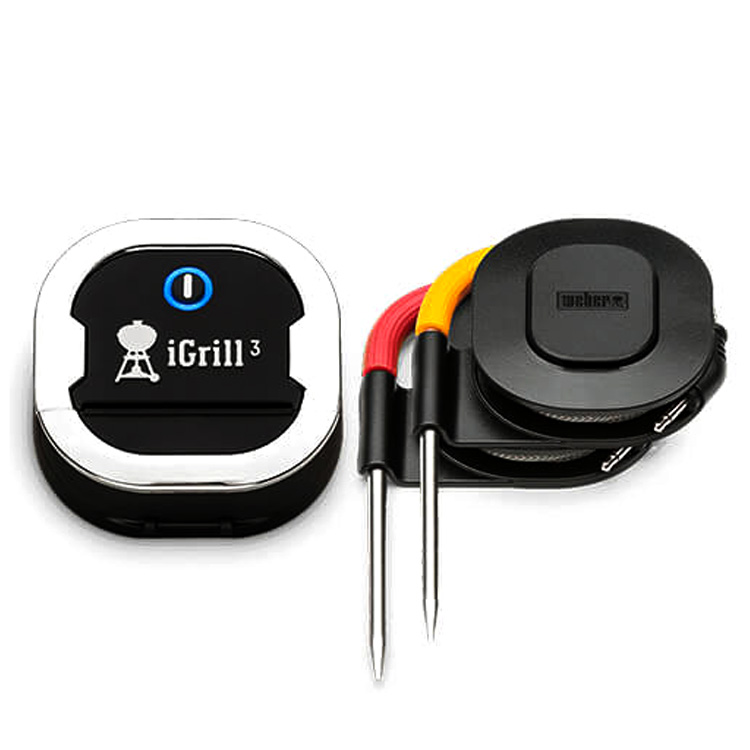 Cover
A barbecue cover will certainly keep your Weber sheltered from the elements and keep it cleaner for longer.
It will also help the longevity of the grill.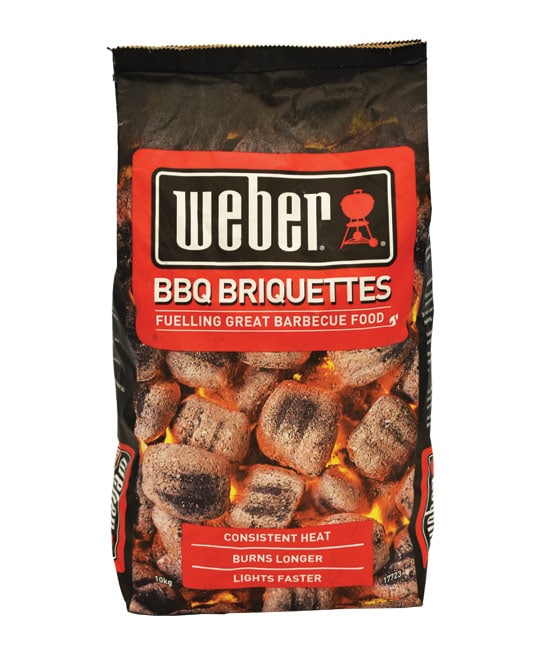 Briquettes
For all charcoal models in the range, it is important to note that not all briquettes are created equal. The Weber quality briquettes are designed to light fast and burn hot.
They are perfect for direct or indirect cooking or to create a low and slow environment for your meal to cook through. 100% Australian made.
Grill Lights
Even though we don't expect to be cooking in the dark outside, the grill can be placed in an area where the light is not optimum. A grill light sits on the handle of the lid and is angled to give an excellent view of the food being cooked as soon as you lift the lid.
A great gift idea for the Weber cook in the family.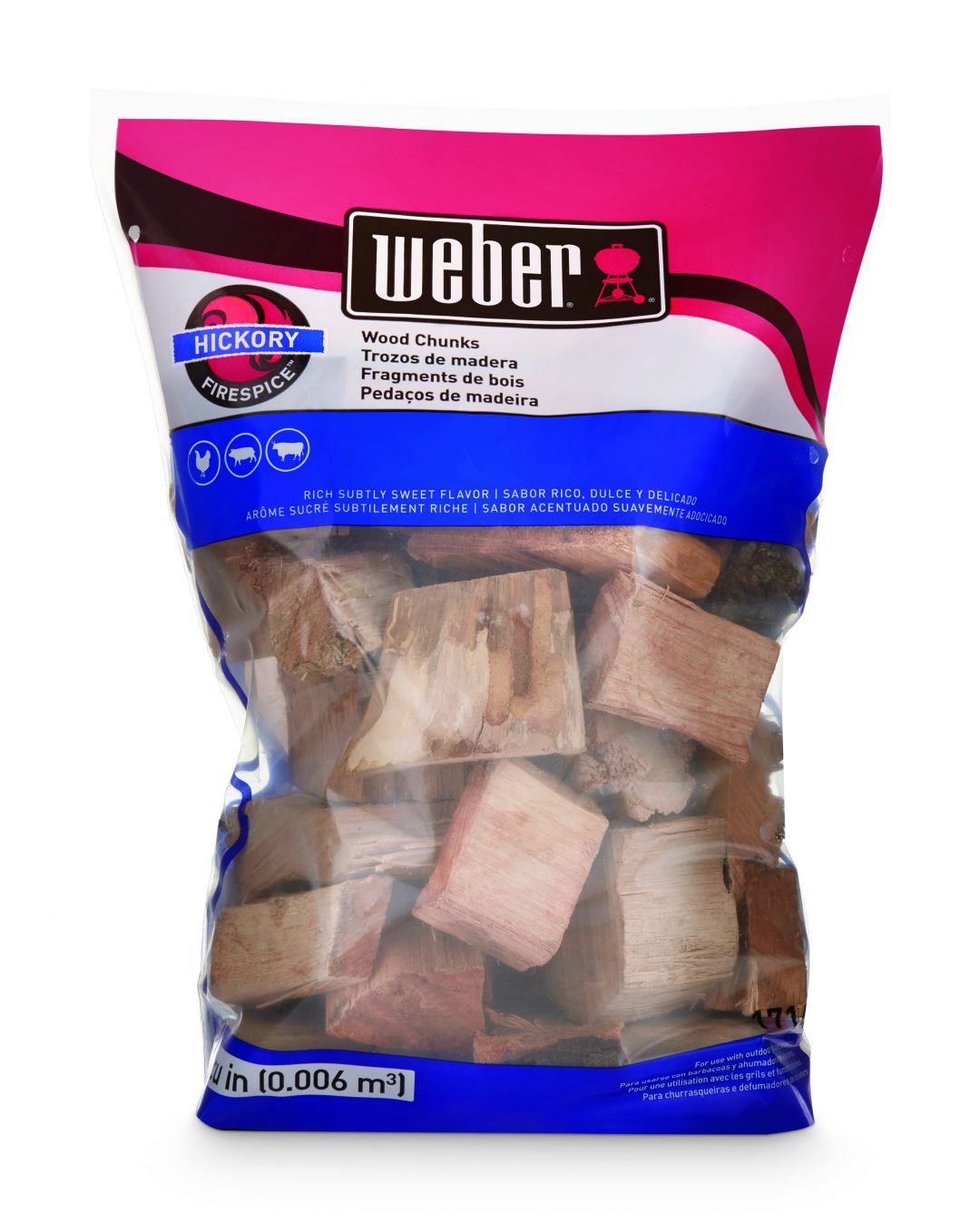 Smoking Chips
As you get more comfortable with your Weber you may like to infuse your food with some smoking chips.
Perfect for meat or fish, the smoking chips come in different flavours to complement your taste.
Grill Brushes
The care of your barbecue is really important and the one thing you will use the most is the grill brush. Designed with wide heads to cover a greater surface area, it is really important to get all the leftover food and debris off your grill ready for the next cooking adventure.  
Made with thick stainless steel brushes that are wear resist, shorter sides can be used for edges and clearing any food remnants from between the grills. It has a long handle for easy reach and an ergonomic design to give you greater control and leverage, cutting down on your cleaning time. 
Make your way to Heat and Grill in Richmond as they are specialist Weber dealers which means they carry the full range of Weber accessories including sauces and rubs. You can also order from their website online.