Why is the Weber® Genesis II Range so good?
After 30 years the standard in gas barbecuing has been lifted again, and it won't surprise you that the innovation comes from the world's leading barbecue brand – Weber.
The new Weber GS4™ cooking system found in all Genesis II barbecues, is the biggest step forward in gas barbecue cooking since the original Genesis was introduced in the 1980's
All Genesis barbecues are iGrill ready. That means they can now be fitted with an integrated version of this thermometer. The iGrill 3 can track the doneness of your roast, tell you when it is ready and even how much gas your barbecue has left.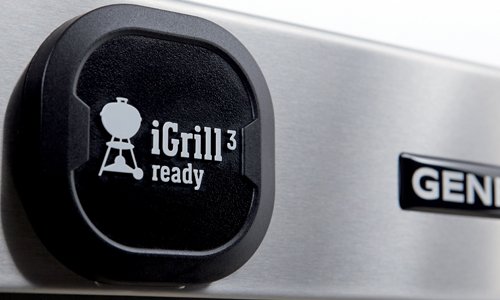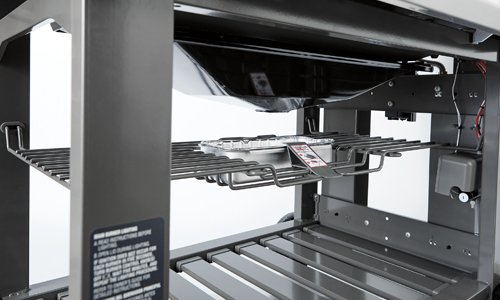 GS4 Burners
The GS4 burners represent the biggest step forward in burner design in decades. The GS4 burners are tapered to deliver a constant pressure of gas along the entire burner, creating perfectly even heat.
GS4 Infinity Ignition
The Infinity Ignition system in the Genesis II barbecue has been reimagined to deliver the most durable consistent ignition ever seen in a gas barbecue. By moving sensitive components away from the heat of the barbecue, and upgrading the quality of all materials, the Infinity Ignition is guaranteed to last forever – literally.
GS4 Flavoriser Bars
The angled steel bars that sit above the burners in the Genesis II are one of the original innovations in the Weber Genesis series barbecue. These specially angled bars allows fat and juices to fall safely past the burners without risk of a flare up. Any fat and juices that hits the Flavoriser Bars sizzles and smoulders to create smoke, imparting a wonderful barbecue flavour to your food.
GS4 Fat Management System
The fat management system in the Genesis II guides excess fat and debris away from the heat of the burners, into a disposable drip tray below the cooking area. That means fat won't build up near the burners, helping reduce the chance of a fat fire.